• Best Incense • Incense • Pure Incense • Wellbeing • Why Incense • Yoga Lifestyle
Floral incense and woody incense are two different types of incense that are made from different types of natural ingredients. Floral incense is made from a blend of flowers, petals and other plant materials that are known for their sweet, delicate and aromatic fragrance. These fragrances are considered to be uplifting and refreshing, making them a popular choice for use in relaxation and meditation practices. Common flowers and plants used to make floral incense include roses, lavender, jasmine, and chamomile. Woody incense, on the other hand, is made from a blend of woods, barks, and other plant materials that are...
---
• Best Incense • Burning Incense • India • Pure Incense • Rituals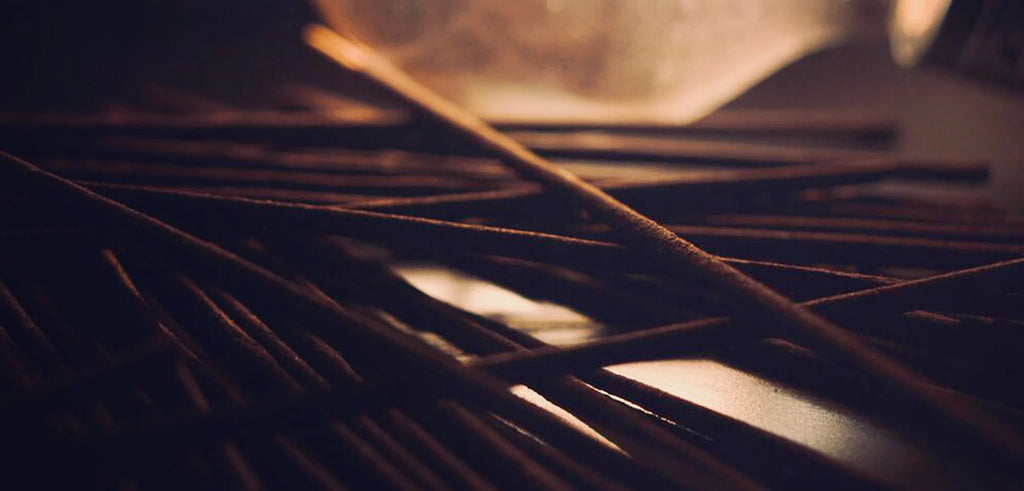 The use of incense dates back thousands of years, and it has been used for a variety of purposes in many different cultures and religions. Incense was widely used in ancient Egypt for religious and ceremonial purposes. Incense burners were placed in tombs and temples to honor the gods and to mask unpleasant odors. Incense was also used in the mummification process to purify the body and to protect the deceased from evil spirits. in China and Japan incense has also been in use for centuries in both religious and secular contexts. Incense was used mostly to create a sacred...
---
• Best Incense • Conscious Living • Wellbeing • Why Incense
As Autumn arrives we select a few fragrances to raise your mood, make you feel warm and generally distract you from the fact it's cold and damp outside.   No.3 SANDALWOOD This soft and creamy scent makes us feel like we're curled up in front of a warm log fire wrapped in a luxurious blanket from Scotland.     No.2 AGARWOOD Looking over the rolling Welsh countryside in the rain always has us philosophical (the Welsh weather often prompting the question; why are we here?).  Burning this cultured fragrance just adds to the Voltaire-ness.   No.1 O.M.G Soft, warm and velvety...