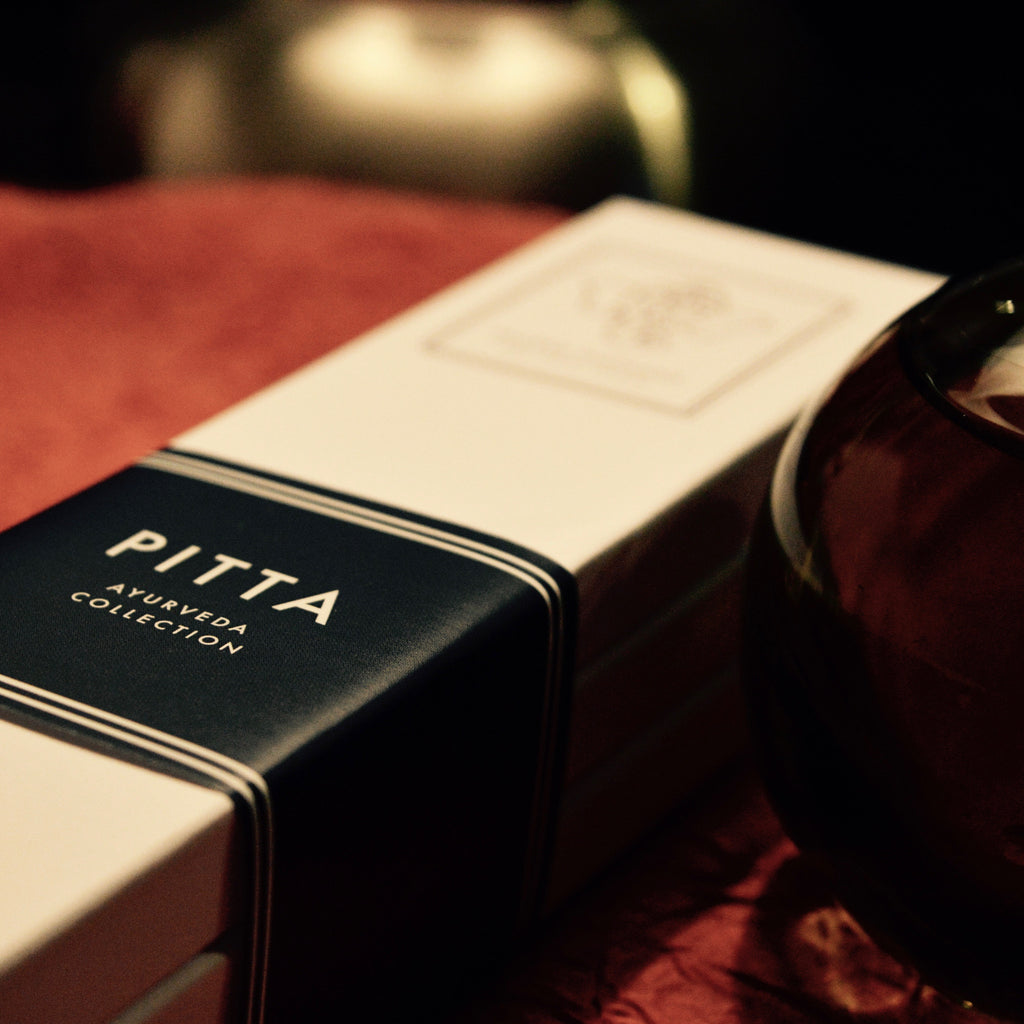 PITTA
Passionate romantics at heart with inclinations towards leadership. This selection provides a serene sense of purpose and direction to compliment the bold and ambitious nature of the Pitta dosha.
You will receive a carefully chosen selection of the following scents:
 Sandalwood
 Frankincense 
Myrrh
Product Specifications:
Our handcrafted incense sticks are traditionally prepared using only the purest, highest quality ingredients provided by nature.
Each stick weighs just over 1 gram, is around 20cm long and will burn for approximately 40 - 45 mins. There are 30 sticks per selection.
 Vegan

 Ethically Produced in India

 Pure Essential Oils

 No Chemicals

 No Synthetic Ingredients
---
---
More from this collection